"A dog is the only thing on earth that loves you more than he loves himself"
Josh Billings
Our sartorial culture

,
passion and attention to detail have allowed us to create high-level design solutions for the most refined environments. We are always looking for unique and innovative solutions, and we have created and designed this new line dedicated to our best friends.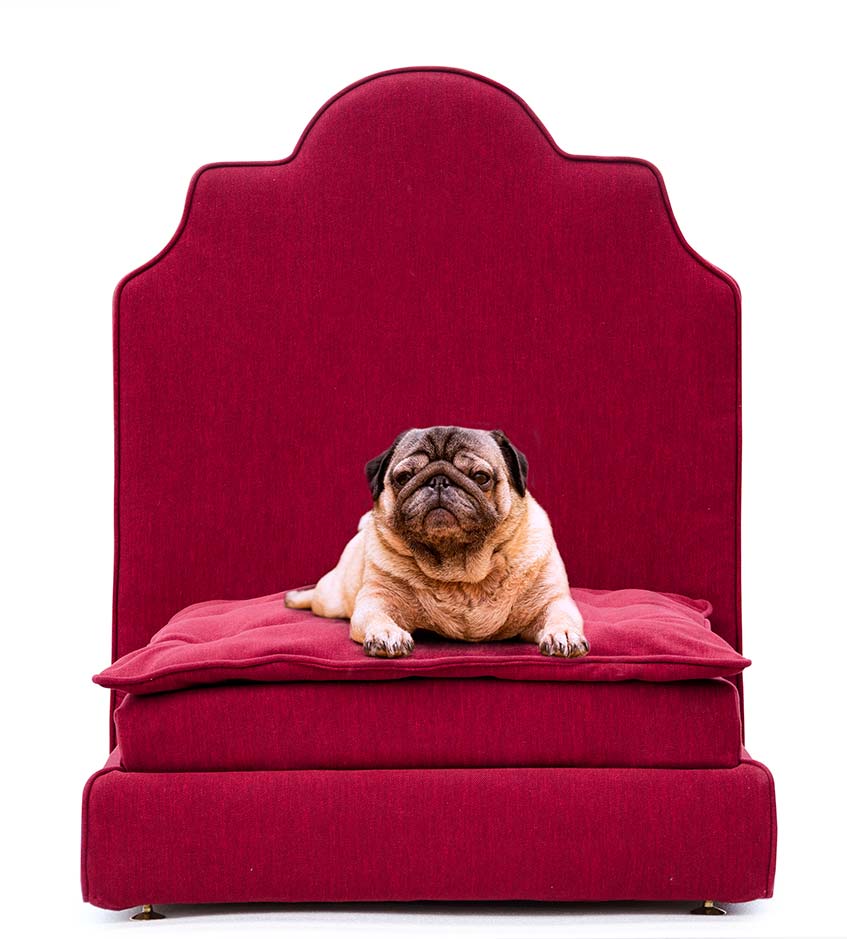 Luxury Pet's Dream beds
create a relaxing space made to measure just for them - somewhere to rest and feel at ease. Prestigious creations that are designed for comfort.
The quality shines through in the materials, careful finishings and attention to detail. We create high-quality handmade Italian products that are rich in unique charm and elegance.
Hotel - Resort - Club - Home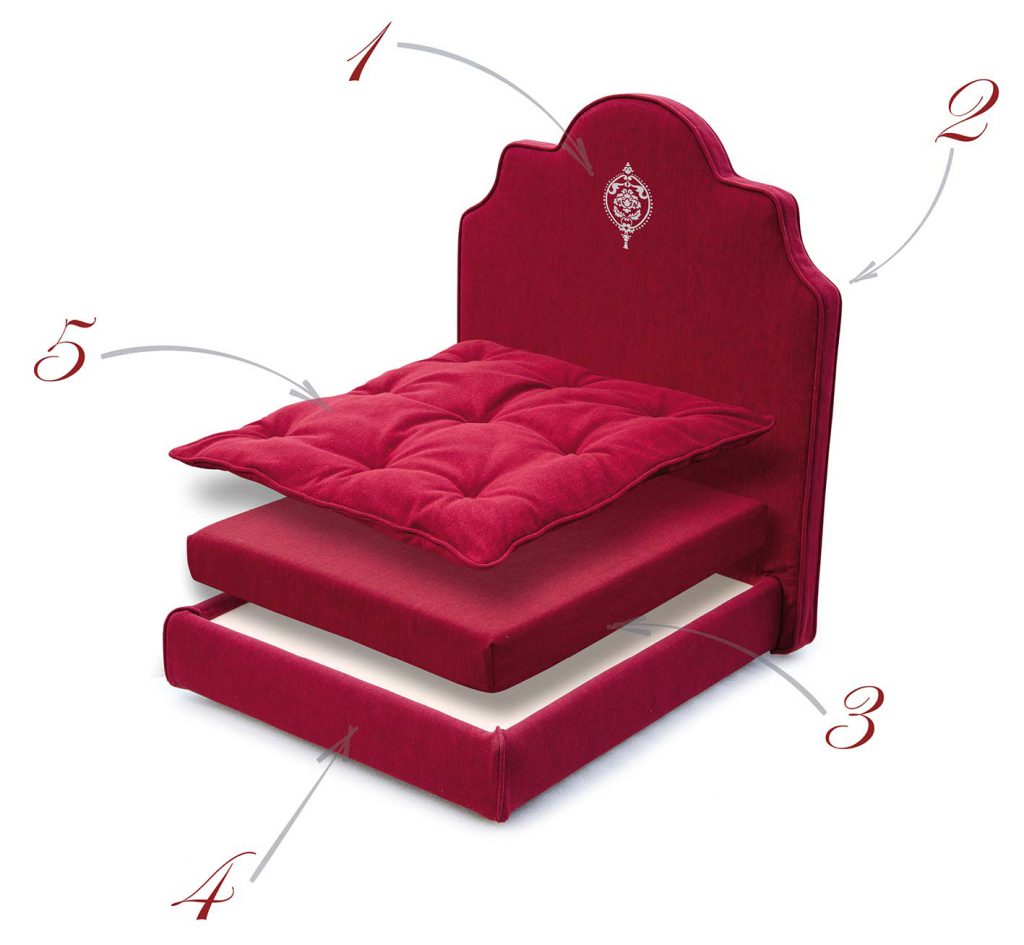 01 - Customisation
If your hotel has a logo that distinguishes you, we can embroider it on the headboard to identify and make "the Pet's Bed" unique. Our wide range of upholstery fabrics allow you to make the bed fit in with the room's furnishing scheme.

02 - Headboard
The headboards are made of plywood; padded with high-durability, crush-proof and fire-retardant materials; the fabric is refined and waterproof (fireproof on demand); manufactured using highly selected finishings.
03 - Mattress
Composed of an inner sheet of high resilience polymer that supports a padding in a special hypoallergenic, anti-dust fibre, covered with fine, waterproof fabric (fireproof on request).
The zips are in a special non-metallic alloy on 1 side, making the cover easy to remove.
04 - Box Structure
The box is made with plywood panels; fireproof, crush-proof, high resilience polymers; coated with fine waterproof (fireproof on request), removable and washable fabric; matching trimmings and adjustable feet. All processing and finishing is done by hand.
05 - Quilted Cushion
The internal structure is composed of 2 layers of pure carded polyester coated and quilted by hand with fine waterproof fabric (fireproof on demand) and premium finishing elements.
Height 6/5 cm, completely hypoallergenic.
We can create a customized product for your needs



A leading company in preventing allergies. Bioallergen® offers a complete line of devices designed to effectively and naturally protect the ecosystem of your home.
An innovative company that is constantly researching new technologies to contribute to improving your wellbeing.
© n u o v o  s t i l e  d e s i g n